True emotions

LET black tears flow
Cuba is a place where people don't hold back, where people express their true emotions. We want to tell the world the whole truth and nothing but the Cuban truth. Down to the seductive spices, the emotional blend and the passionate craftsmanship. Black Tears is all about emotions and it is inspired by the Cuban song Lagrimas Negras that tells the story of a young woman who sobbed into a vat of rum, filling it with her sorrow. This bottle is packed with emotions to celebrate the Cuba of today.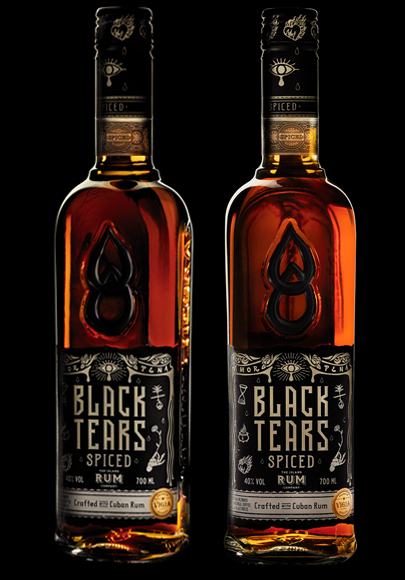 emotional truth
–– – stories – ––

our heritage
The Cuban way of living through emotions is reflected in everything they do. The way they make music and the way they socialize. They do it all with true emotions, with their soul. Holding nothing back. Black Tears is a true Cuban product of love inspired by the Cuban way of living.
The Cuban passion is reflected in every step of the Black Tears production. From the carefully selected seductive spices, to the connection to Cuban Vigia – a seal of high-quality rum.
our rum
Black Tears is an emotional blend of Cuban rum and seductive Cuban spices. Based on a Silver Dry rum from one of the best distilleries on the island, Black Tears is the first ever dry Spiced Cuban Rum on the global market.
The bittersweet taste is what sets apart Black Tears from all other spiced rums, as well as its low sugar content, which is typical for Cuban rum. It is spiced with coffee and cacao which have played a large hand in Cuba's history and aji dulce which is one of the most distinctive flavors in Cuban cuisine.
Black Tears is bright and clear, smoldering with cool golden intensity. It has a gentle and mysterious sweetness of cocoa accompanying the punch of coffee on the finish, along with the lingering, peppery trace of spice. The result is a very elegant and well-balanced spiced rum.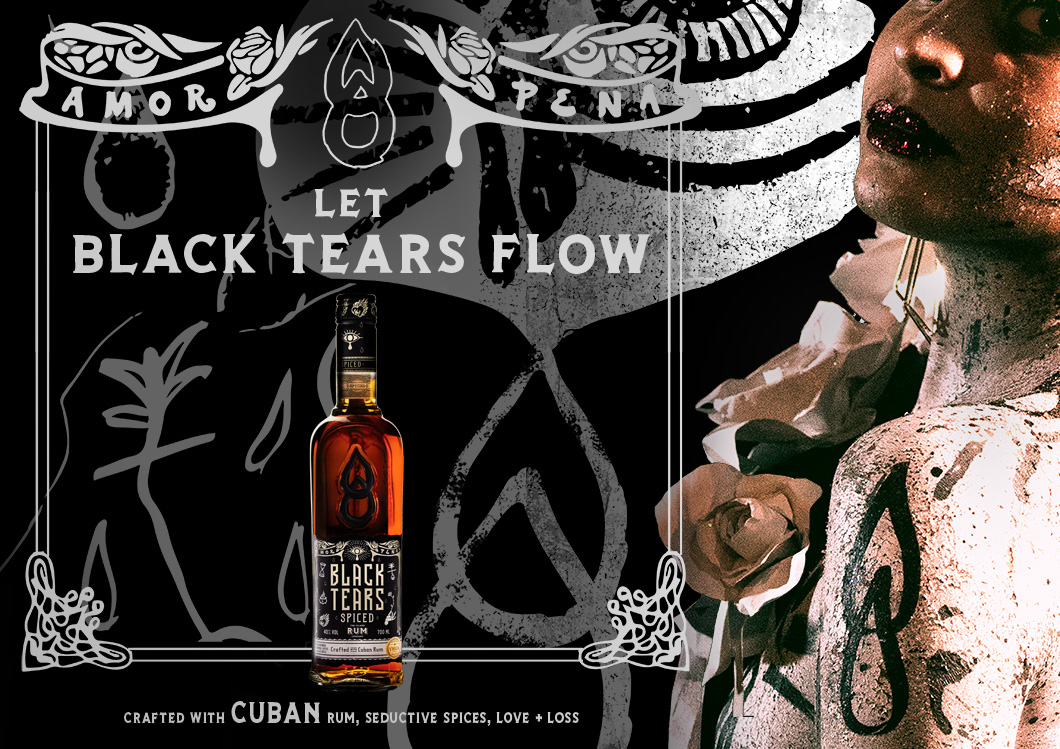 Here you'll find press releases, pack shots and other materials, free to use if you want to express your emotions about Black Tears!

The Island Rum Company was established in 2012. The idea was to combine local influence and networks in Cuba with deep international drinks industry experience to bring to global markets unique new and existing Cuban rum Brands. We are building on the current fascination with Cuba and the reputation of Cuba as the home of rum. We are combining the deep traditions of Cuban rum making with innovation and progressive thinking in product development.
Contact: info@itscuban.com
Watch presentation movie: